Gas Inserts
Get more from the fireplace you love with a Valor, Regency or SÓLAS gas insert.
Get More From The Fireplace You Love With A New Gas Insert
So you love the look of your fireplace but you hardly use it because it's so wasteful and such a hassle to use — we've got the perfect solution. Here at Chimspector Venting Specialists, we sell gas inserts throughout the greater Columbia area.
What Is a Gas Insert?
A gas insert is simply a firebox system that's installed inside of your masonry fireplace, taking it from an inefficient and messy fireplace to a clean-burning, highly efficient, and easy-to-enjoy fireplace. Because these systems are contained and rely on their own venting systems — one intake pipe and one exhaust pipe — down drafts are completely eliminated and you can enjoy your new insert, even if your chimney is out of commission.
Worried that making a change will mean losing the fireplace you've come to love? Having a gas insert installed in your fireplace won't alter the look of your fireplace facing or require any major construction or demolition, which makes it great for homeowners who love the look of their fireplace but seek improved warmth and fireplace performance. Whatever the size of your existing fireplace, we're confident we can find a gas insert that will be a perfect fit for your fireplace, your budget, and your design aesthetic.
Our Brands
We proudly sell the following brands:
Valor Gas Inserts
Regency Gas Inserts — Radiant and convective heat come together in Regency's gas inserts. With electronic ignition, the variable speed blower, and the programmable remote control, there's no need to get up to get the fire going or adjust the temperature. Power outage? No problem — you'll still enjoy the warmth and controllable heat of your Regency gas insert.
SÓLAS Gas Inserts — Whether you have a masonry or a factory-built fireplace, SÓLAS gas inserts allow you to turn your existing fireplace into a highly efficient heating machine. Enjoy clean lines, an expansive view of the fire, radiant heat, evenly distributed heat (thanks to the blower), and a remote control that makes it easy to turn up the heat without leaving the comfort of the sofa.
How Do I Request a Gas Insert ?
Ready to get more from the fireplace you love and enjoy lower heating bills? Give Columbia's gas insert experts a call at 803-602-5929 and let your new gas insert heat the room you spend the most time in! Call or request an appointment online today!
We also offer service and maintenance and can keep your gas insert operating at peak levels!
Not Sure If a Gas Insert is Right for You?
At Chimspector, we understand how overwhelming it can be to determine exactly what you need for your chimney or ventilation system. Booking an inspection is the best way to get specific recommendations for your home. Get started by clicking one of the options below:
Gas Insert Locations
Prioritize your home and your family's safety with Chimspector. If you live in the following areas, we can help. Not sure if we serve you? Call us at 803-602-5929.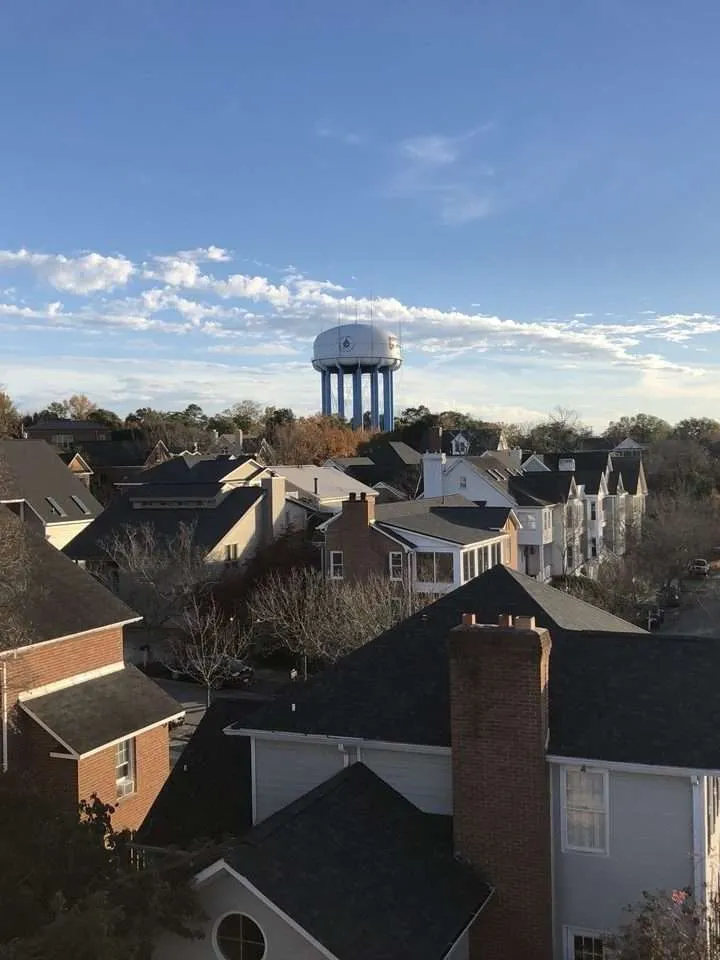 Reviews from Happy Homeowners
Alison N.
"I couldn't have asked for better service. It all started with telephone communication that far exceeded other places I called. And the inspection and information that Drew provided today was awesome. I have more damage that I thought, but I have complete confidence that Drew and his staff will give me the fireplace of my dreams."

Laura N.
"Fireplace turned out fantastic and they were friendly and professional!"

Jay S.
"Drew did the install of my fireplace insert and chimney liner, I was nothing short of thrilled throughout the entire process. Excellent service at great prices, will definitely be using Chimspector for all my future chimney and dryer vent needs!"

The Chimspector project photos displayed beside each review are for illustrative purposes only. Photos are produced by and belong exclusively to Chimspector Venting Specialists, but they do not necessarily represent the properties or projects associated with the reviewer.
Other Chimspector Services