Fireplace Installation
Upgrade your home with a wood or gas fireplace installation. We offer a premium selection of brands including Valor, Blaze King, Regency and SÓLAS.
Looking For A New Gas Or Wood Fireplace? We've Got Just What You Need!
Shopping for a wood or gas fireplace? There's never been a better time. Today's gas and wood fireplaces are highly efficient and designed to provide more warmth and more beauty than the fireplaces of years past. Here's what you need to know about modern gas and wood fireplaces:
Gas Fireplaces
Gas fireplaces were once known for having obviously fake logs and unrealistic flame patterns, but the same can't be said about today's gas fireplaces. Now, the logs are crafted from the molds of real wood logs, the flame patterns are incredibly realistic and charming, and the heat output is amazing. The only thing you don't get with a modern gas fireplace that you get with a wood fireplace is the experience of building the fire — just push a button to turn on the relaxation and the warmth.
Wood Fireplaces
Wood fireplaces have always been charming and enticing to homeowners, but they haven't always been the most eco-friendly or efficient option. Old wood fireplaces sent a lot of the heat up into the chimney and the emissions levels meant that polluting smoke was a guarantee. Now, that's changed. Today's wood fireplaces are EPA-certified for low emissions and are designed to be highly efficient, meaning you get more fire and heat from less wood and can kiss environmental guilt goodbye. These fireplaces are also designed to eliminate downdrafts and heat loss, so you can enjoy more of the heat, without all the waste.
Our Brands
We're Proud To Sell & Service Products From Valor, Regency & SÓLAS, Three Of The Best Brands Out There
Here at Chimspector Venting Specialists, we have love in our hearts for both gas and wood fireplaces, which is why we're proud to carry both. Here's a little bit about each brand:
Valor Gas Fireplaces — Since 1890 Valor has been the leader in providing comfort to the homes and businesses of their customers with their phenomenal and effective fireplaces and heaters. The CSIA certified professionals here at Chimspector Venting Specialists sell, install, and service Valor gas fireplaces for our many customers. The advantages of using a gas fireplace from Valor are endless (large viewing spaces, remote controlled heat and flame, safety barrier screens, excellent heat circulation, etc.). In addition to these advantages, Valor provides an array of selections for their customers to use (sleek and modern linear gas fireplaces, traditional, shallow-depth open fireplaces, etc.). Want to benefit from what Valor gas fireplaces have to offer? Contact us today to learn about the many options that are available from Valor and how we provide our exemplary service to Valor gas fireplaces.
Regency Gas Fireplaces — Regency offers a contemporary fireplace line, a modern fireplace line, and a traditional fireplace line. Choose from single-sided, see-through, and multi-sided options. Regardless of the style you prefer, you'll find that all of their gas fireplaces are beautiful, efficient, and designed to provide you with years of relaxation and enjoyment. And because Regency gas fireplaces are direct vent gas fireplaces, you can enjoy your new fireplace in just about any room. You see, direct vent fireplaces don't require a chimney — instead, they can be vented directly through a wall or roof. Regency also offers outdoor gas fireplaces, so if you're looking for a way to enhance your outdoor living space, this is it.
SÓLAS Gas Fireplaces — SÓLAS offers direct-vent and vent-free gas fireplaces, meaning you have more flexibility in terms of placement because a chimney is not required. Whether you're shopping for wall-mounted fireplaces, slim-line built-in fireplaces, or outdoor fireplaces, you'll find it with SÓLAS. Choose a natural gas model and enjoy simple operation with the hand-held remote control, which comes standard with each model. If a sleek, statement fireplace that produces radiant heat is what you're looking for, SÓLAS is perfect for you.
Regency Wood Fireplaces — Regency's wood fireplaces are designed to make the fire you build burn completely and produce more heat with less waste by creating airflow around the wood itself. With a Regency, there's virtually no polluting smoke whatsoever. These fireplaces are also designed to eliminate downdrafts and heat waste so you keep more warmth in your home. You'll also enjoy longer burns, airwash system glass cleaning technology to keep the view clean, and a blower to evenly distribute heat throughout your space.
Once you've selected the perfect fireplace for your space, we'll provide expert installation and help you keep it in great working order by providing professional maintenance services.
How Do I Request a Fireplace Install?
Whether you've become a master at building fires and wouldn't give it up for anything or you prefer instant gratification without the work and cleanup, you'll find the perfect fireplace for your home right here. Fireplace maintenance and enjoyment is simple with Columbia's fireplace specialists at your side! Call us at 803-602-5929 with any questions — we're here to help! You can also reach out to us right here on our website!
Once you've selected the perfect fireplace for your space, we'll provide expert installation and help you keep it in great working order by providing professional maintenance services.
Not Sure Which Fireplace Install is Right for You?
At Chimspector, we understand how overwhelming it can be to determine exactly what you need for your chimney or ventilation system. Booking an inspection is the best way to get specific recommendations for your home. Get started by clicking one of the options below:
Fireplace Installation Locations
Prioritize your home and your family's safety with Chimspector. If you live in the following areas, we can help. Not sure if we serve you? Call us at 803-602-5929.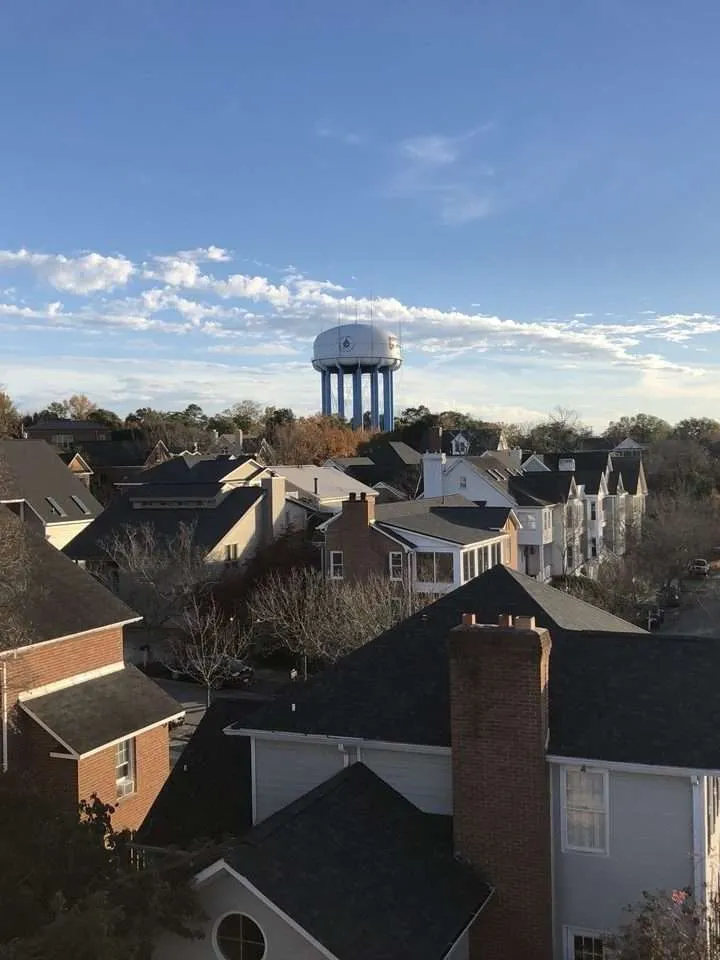 Reviews from Happy Homeowners
Alison N.
"I couldn't have asked for better service. It all started with telephone communication that far exceeded other places I called. And the inspection and information that Drew provided today was awesome. I have more damage that I thought, but I have complete confidence that Drew and his staff will give me the fireplace of my dreams."

Laura N.
"Fireplace turned out fantastic and they were friendly and professional!"

Jay S.
"Drew did the install of my fireplace insert and chimney liner, I was nothing short of thrilled throughout the entire process. Excellent service at great prices, will definitely be using Chimspector for all my future chimney and dryer vent needs!"

The Chimspector project photos displayed beside each review are for illustrative purposes only. Photos are produced by and belong exclusively to Chimspector Venting Specialists, but they do not necessarily represent the properties or projects associated with the reviewer.
Other Chimspector Services