Dryer Vent Cleaning
Keep your dryer efficient and safe for the long-term with a professional dryer vent cleaning.
Having A Cleaner, Safer Dryer Vent Is Easy With Chimspector Venting Specialists
Our clothes dryers enhance our lives, but a dirty, lint-clogged dryer vent can waste time and energy and put you at risk of house fire and/or carbon monoxide poisoning. Clogged vents will restrict air flow, reducing the efficiency of the attached clothes dryer and causing the dryer to work harder, longer, and at higher temperatures in order to get the job done. That means higher utilities, more time waiting for your laundry to dry, more stress put on your clothing, and a higher risk of house fire. Not only that, but the carbon monoxide that's produced by your clothes dryer could be prevented from properly exiting the home. And because it's odorless and invisible, without the aid of a carbon monoxide detector, you would have no idea of knowing it. That's where professional dryer vent cleaning comes into play.
Why is Dryer Vent Cleaning Important?
According to FEMA (Federal Emergency Management Agency), every year, at least $3 million in property loss occurs as a result of a neglected, lint-clogged dryer vent.
In many ways, dryer vent cleanings are more important now than they were in decades past, because homes are built differently now. For convenience, many modern homes have clothes dryers on an interior wall (for example, in a master suite closet or hallway), which means the venting system covers a much greater distance than it would if the dryer were installed against an outside wall. These greater distances increase the chance of dryer vent fires because the lint has further to travel and requires greater draft and draw to make it to the outside.
Additionally, the venting has a greater chance of coming loose or gapping, which can allow heat, carbon monoxide, and moisture to enter other areas of the home. Is your home and family protected against dryer fires? Make sure of it by having your dryer vent cleaned by a certified dryer exhaust technician (CDET), like those here at Chimspector Venting Specialists.
Our Certified Dryer Exhaust Technicians Will Provide A Mess-Free & Thorough Dryer Vent Cleaning
During a dryer vent cleaning, we'll get all of the lint out of the vent using a rotary system and a high powered vacuum so you can enjoy a safer, more efficient dryer. While some companies are in and out in 15 minutes and just use an air hose to blow the lint into your home or out into your yard, we don't cut corners. We take the time to connect a vacuum cleaner to the vent and collect every last bit of lint from the system. From the outside exhaust vent to the clothes dryer itself, we'll make sure the venting is conducive to air flow; appropriately lined; clean and free of bird nests, lint, or other debris; and ready to efficiently and effectively vent your clothes dryer. And the whole process is mess-free with Chimspector Venting Specialists!
How Do I to Schedule a Dryer Vent Cleaning?
It's time for a cleaning:
If your clothes take longer than one cycle to dry.
If the flap on your outside exhaust vent doesn't open much when the dryer is in use.
If your laundry room is humid or smells of burning when your dryer is in use.
If your dryer gets very hot to the touch when your dryer is in use.
If you do a lot of laundry. A large family will do more laundry than a single person, so lint can accumulate faster.
Ready to have your dryer vents cleaned so you can enjoy a safer, cleaner, more efficient home? For honest, fast, and reliable dryer vent cleaning service, call 803-602-5929 or fill out our online appointment request form right here on our website. We're professionals and we do the job right!
BOOK AN INSPECTION TODAY
Fill out the form below and one of our team members will get in touch with you as soon as possible.
Your submission is secure and private
Not Sure If Dryer Vent Cleaning is Right for You?
At Chimspector, we understand how overwhelming it can be to determine exactly what you need for your chimney or ventilation system. Booking an inspection is the best way to get specific recommendations for your home. Get started by clicking one of the options below:
Dryer Vent Cleaning Locations
Prioritize your home and your family's safety with Chimspector. If you live in the following areas, we can help. Not sure if we serve you? Call us at 803-602-5929.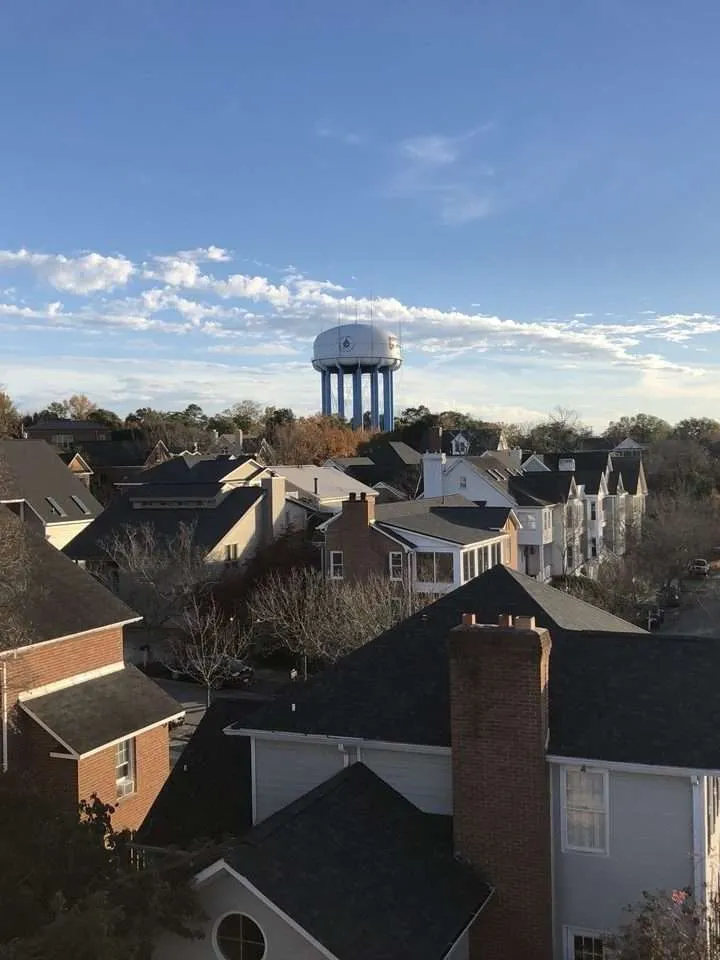 Reviews from Happy Homeowners
Judy B.
"I had the most awesome experience today! Two of the kindest, very polite young men came to my home to clean out my dryer duct. I have to say, from beginning to end, this experience was more than I ever expected. Not only did I get my dryer duct cleaned out, I received a complete report and pictures of the work completed. I would not hesitate to recommend Chimspector Venting Specialists!"
Patti S.
"I'm a realtor and see on home inspections all the time that the dryer vents need to be cleaned as they are a fire risk. I never thought about my own home until my dryer quit drying. They came out cleaned the dryer vent and located a missing golf ball! Ha. Learned something new today about home maintenance! Highly recommend them!"
Eric H.
"These guys did a superior job. They were on time and very professional. They explained every step in the process and answered every question we had. On top of that they solved our dryer vent problem as an added bonus. We highly recommend this business for any fireplace or dryer vent needs!"
The Chimspector project photos displayed beside each review are for illustrative purposes only. Photos are produced by and belong exclusively to Chimspector Venting Specialists, but they do not necessarily represent the properties or projects associated with the reviewer.
Other Chimspector Services