Chimney Sweeping
Our chimney sweeping & furnace flue cleaning services help keep your home clean and safe.
Master Chimney Sweepers to Keep Your Home Safe and Clean.
A clean home is a happy home, but a clean chimney and furnace flue is a healthier, safer home, and that's what we want for all of our neighbors in Columbia, SC, and the surrounding communities. Without regular cleanings, chimneys and furnace flues can develop buildup, experience corrosion and decay, develop blockages, and ultimately pose a serious risk to the safety and health of those living in the home. So don't put off cleanings — make them a regular part of your home maintenance plan by calling Chimspector Venting Specialists. We'll take care of your chimney and furnace flue and make sure each is as clean as a whistle.
How Often Should I Have My Chimney Or Furnace Flue Cleaned?
Keeping your chimney and furnace flue clean is paramount to a healthy and safe home, but just how often do you need to schedule this type of maintenance? Great question! There are a few factors to consider:
The type of fuel you burn in your fireplace or furnace
The age and condition of your chimney
How much you use your furnace or chimney each year
Fuel Type
Wood — A chimney or furnace flue that vents wood will need to be swept and cleaned once or twice a year because wood produces more byproducts, like creosote (a flammable and damaging deposit) and soot, which can cause damage to the chimney and flue and even lead to a house fire. If you're burning green wood (wood that isn't properly seasoned) or more than two cords of wood a season (one cord is about 128 cubic feet of wood), you'll likely need to have your chimney or furnace flue cleaned even more frequently.
Oil — An oil flue will need to be cleaned and inspected for soot buildup or blockages that could affect ventilation once a year. Heavy buildup of soot can be indicative of a problem with the furnace or boiler itself and keep up with annual inspections and cleanings can be helpful for identifying these types of problems early on.
Gas — Gas furnace flues and chimneys that vent gas appliances should be cleaned and inspected annually because, even though gas is an efficient and clean-burning fuel, gas furnaces, fireplaces, stoves, and inserts can still have problems. Highly efficient gas appliances produce high levels of water vapor, which can settle along the chimney and flue in the form of water condensation. This water vapor, along with the hydrochloric acid which can also be produced by modern gas appliances, can lead to deterioration of the flue, but regular cleanings can prevent this type of damage.
What Happens During A Chimney Or Furnace Flue Sweeping?
Now that you know what factors to consider when deciding how often you should have your furnace flue or chimney swept, what do you need to know about the actual sweeping process?
The purpose of the chimney or furnace flue sweeping is to remove any soot, blockages, creosote, or other buildup from the flue liner, the firebox, the smoke chamber, and the damper. In order to do this, those of us here at Chimspector Venting Specialist use specialized tools, brushes, and vacuums designed to leave your chimney and your home clean. With us on the job, you don't have to worry about any soot or creosote making its way into your home!
Our team is certified and knows just what it takes to provide a thorough and effective chimney sweeping. During the service, we'll:
check the firebox for damaged brick and crumbling or missing mortar
open the damper completely to make sure it moves freely and properly fits against the smoke shelf
use a flashlight to inspect the damper for cracks, pitting, or rusted sections
check for debris that would restrict air flow within the flue and remove any debris we find
check for damage along the flue liner or within the chimney brickwork that could indicate a chimney fire or other problem in need of immediate repair
check for and remove any creosote deposits that are more than 1/8" thick
How Do I Request a Sweeping or Furnace Flue Cleaning?
Is it time to have your chimney or furnace flue swept by a certified and experienced chimney professional? While we're happy to inspect and clean your flue any time of the year, the best time to schedule cleanings and inspections is during the spring and summer months. By taking care of this maintenance when the cold winter months have passed, you'll have plenty of time to schedule any repairs that need to be made and you'll enjoy faster service and more flexible scheduling. So call 803-602-5929 today and request your chimney or furnace flue sweeping appointment. We look forward to serving you and your family and helping you enjoy a safer, healthier home!
We are trained to do Level 2 chimney inspections & scans so you never have to worry about hidden surprises. Ask our chimney services experts for the information you need.
BOOK AN INSPECTION TODAY
Fill out the form below and one of our team members will get in touch with you as soon as possible.
Your submission is secure and private
Chimney Sweeping & Cleaning Services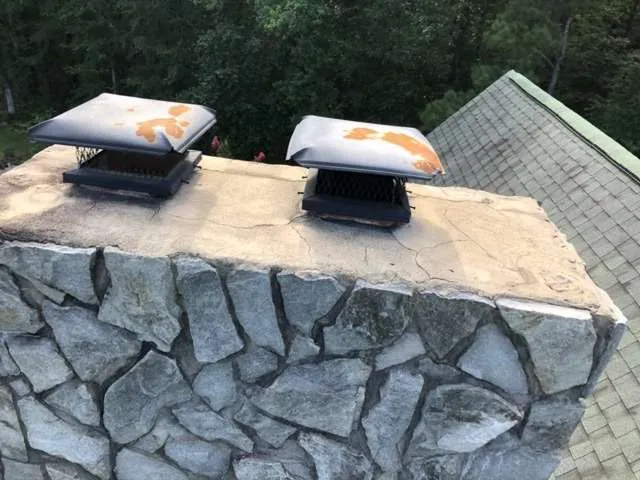 Chimney Sweeping Locations
Prioritize your home and your family's safety with Chimspector. If you live in the following areas, we can help. Not sure if we serve you? Call us at 803-602-5929.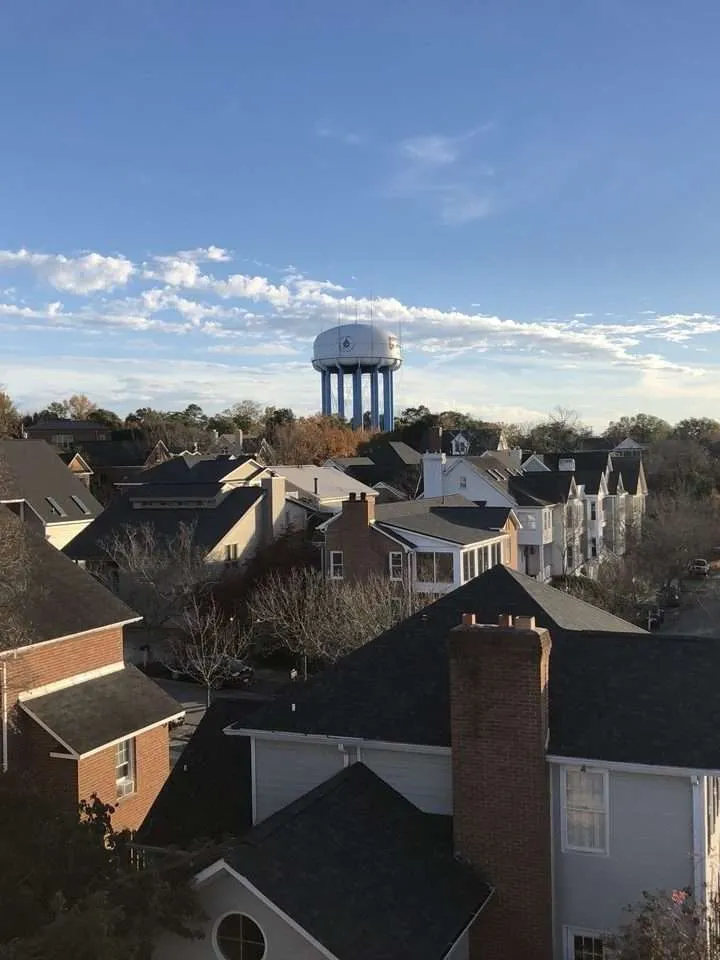 Reviews from Happy Homeowners
Annah H.
"Drew & Trey did a great job inspecting & sweeping our chimney & fireplace! They are extremely thorough, professional, respectful of our home & courteous. Highly recommend & will definitely use ChimSpector for our future needs."

Jack A.
"Look no further. If you want the job done right call these guys. Friendly, transparent, thorough, experienced, (add more positive adjectives here)…

Seriously. Just call and schedule your appointment."

Lawrence L.
"Paul and Chris did a VERY thorough job on our chimney.The appointment was scheduled for 9am and they were in my driveway unloading their equipment at 8:40. Everything they did was explained to me in detail.I will always have them treat my future chimney sweep needs."

The Chimspector project photos displayed beside each review are for illustrative purposes only. Photos are produced by and belong exclusively to Chimspector Venting Specialists, but they do not necessarily represent the properties or projects associated with the reviewer.
Other Chimspector Services