Smoke Stain Removal
Revitalize your chimney with fast and effective smoke stain removal services from certified professionals.
Give Your Fireplace A Much Needed Makeover With Professional Smoke Stain Removal Services
Your fireplace takes a lot of heat and, over time, smoke stains can make the beautiful fireplace you once knew a distant memory. If smoke stains have marred the clean and pristine look of your fireplace, we have an affordable and fast solution for you: Paint "N" Peel Fireplace Cleaner from ChimneySaver. It's easy to apply, non-toxic, eco-friendly, and your smoke and soot stains don't stand a chance against it!
How Does Smoke Stain Removal Work?
The product is applied to the sooty, smoke-stained fireplace with a brush, much like a paint would be, but as it dries, it thickens and rubberizes. The drying process takes between 1 to 2 days and once the product is completely dry, one of our technicians will come back to your home to gently peel the product away from your fireplace. As the product is lifted away, the smoke stains and soot are lifted away with it — It's that fast and that easy! And since it's safe for use on a variety of masonry surfaces, it doesn't matter whether your fireplace is brick, stone, marble, slate, tile, concrete, mortar, limestone, or cultured stone, we can get rid of those stains!
How Do I Request Smoke Stain Removal?
Don't look at those unsightly stains another day — restore your fireplace the quick and easy way. No noxious odors, no hazardous chemicals, no mess. Just fast, easy restoration. Call Chimspector Venting Specialists, Columbia's smoke stain removal experts, at 803-602-5929 and ask about our professional smoke stain removal services today. You can also request an appointment right here through our website!
BOOK AN INSPECTION TODAY
Fill out the form below and one of our team members will get in touch with you as soon as possible.
Your submission is secure and private
Not Sure If Smoke Stain Removal is Right for You?
At Chimspector, we understand how overwhelming it can be to determine exactly what you need for your chimney or ventilation system. Booking an inspection is the best way to get specific recommendations for your home. Get started by clicking one of the options below:
Smoke Stain Removal Locations
Prioritize your home and your family's safety with Chimspector. If you live in the following areas, we can help. Not sure if we serve you? Call us at 803-602-5929.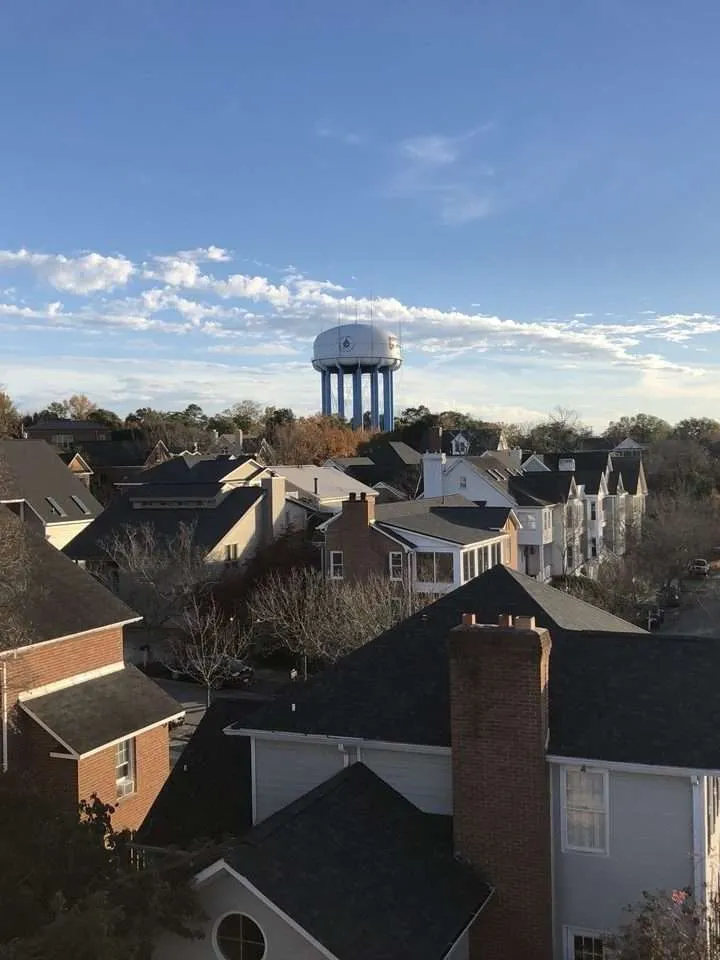 Reviews from Happy Homeowners
Charles C.
"I had my fireplace converted from gas to wood burning which required some additional work. And I have to say that my experience was exceptional! They were truly professionals who knew exactly what they were doing and did it in a timely manner.
I highly recommend this company."
Jay S.
"Drew did the install of my fireplace insert and chimney liner, I was nothing short of thrilled throughout the entire process. Excellent service at great prices, will definitely be using Chimspector for all my future chimney and dryer vent needs!"

Melissa L.
"I highly recommend the "Chimspector family". My experience started with a call to schedule a consult; I spoke to Jessica. She was very professional and kind. She talked to me about what I wanted and needed. Jessica gave me some information and scheduled an appointment for me. Drew came out and consulted with me. I told him what I wanted and didn't want. With the information I gave him, he provided me with my options. I placed the order and we scheduled an install date. He called his distributor and I am very fortunate they had what I wanted in their warehouse. I received a call to remind me of my appointment. The morning of my install I got a call from Drew stating he was on his way and gave me an estimated arrival time. Drew, Kevin and Chrissy (Chris) took my old unit out, did what they needed to put the new one in and hooked it up. Drew went over everything with me and told me how to use the new unit and what to expect. Drew and his staff are very professional, timely and makes you feel like family. It was a wonderful experience from beginning to end. Thank you Drew, Jessica, Kevin and Chrissy (Chris)"

The Chimspector project photos displayed beside each review are for illustrative purposes only. Photos are produced by and belong exclusively to Chimspector Venting Specialists, but they do not necessarily represent the properties or projects associated with the reviewer.
Other Chimspector Services