Fire Restoration
Professional chimney fire restoration using the Ahref-Fire Restoration System brings your chimney back to life.
We Can Transform A Poorly Performing & Unsafe Chimney System With The Ahren-Fire Restoration System
Does having a fire in your fireplace mean a smoky room? When you light a fire in your fireplace, does it seem like the room actually gets colder, rather than warmer? Do the walls near your fireplace get unnaturally hot when a fire is going?
If you answered yes to these questions, it's possible that your problems originate from poor chimney and fireplace design. Poorly designed chimneys and fireplaces or systems that aren't built to current code can make it impossible to enjoy a night in front of the fire, but there are also hidden dangers. In many cases, there isn't proper clearance from combustibles and the hearth, fireplace, and chimney walls aren't thick enough to protect those combustibles against heat transfer. In other words, a poorly designed masonry chimney system isn't just unpleasant and unusable, it's unsafe — but we have good news.
Here at Chimspector Venting Specialists, we specialize in restoring these types of chimney systems using the Ahren-Fire Restoration System. This all-in-one chimney and fireplace system can correct almost any design flaw and can bring an unsafe system up to local building codes.
Ahren-Fire Restoration — Improved Performance & Safety Without A Rebuild
The Ahren-Fire system is installed in your existing system and, because it's so insulated, it prevents heat transfer and protects nearby combustibles against fire. It's also UL tested and listed, brings your fireplace up to code, and is strong and long-lasting. And since it's installed inside of your existing fireplace, it won't change the look of your fireplace facing. What else will you enjoy with an Ahren-Fire Restoration?
More heat from your fireplace
Improved fireplace performance
A smoke-free fireside experience
How Do I Request a Fire Restoration for My Chimney?
Enhanced performance and safety without a rebuild? Yes, it's possible! Call Chimspector Venting Specialists at 803-602-5929 or use our appointment request form to request an appointment with one of our experienced professionals. Wherever you are in the greater Columbia, SC area, we'll send someone to your home to inspect your system and let you know whether or not the Ahren-Fire Restoration System is your best option. Call today and get the enjoyment and warmth you deserve from your fireplace system!
BOOK AN INSPECTION TODAY
Fill out the form below and one of our team members will get in touch with you as soon as possible.
Your submission is secure and private
Not Sure If Fire Restoration is Right for You?
At Chimspector, we understand how overwhelming it can be to determine exactly what you need for your chimney or ventilation system. Booking an inspection is the best way to get specific recommendations for your home. Get started by clicking one of the options below:
Fire Restoration Locations
Prioritize your home and your family's safety with Chimspector. If you live in the following areas, we can help. Not sure if we serve you? Call us at 803-602-5929.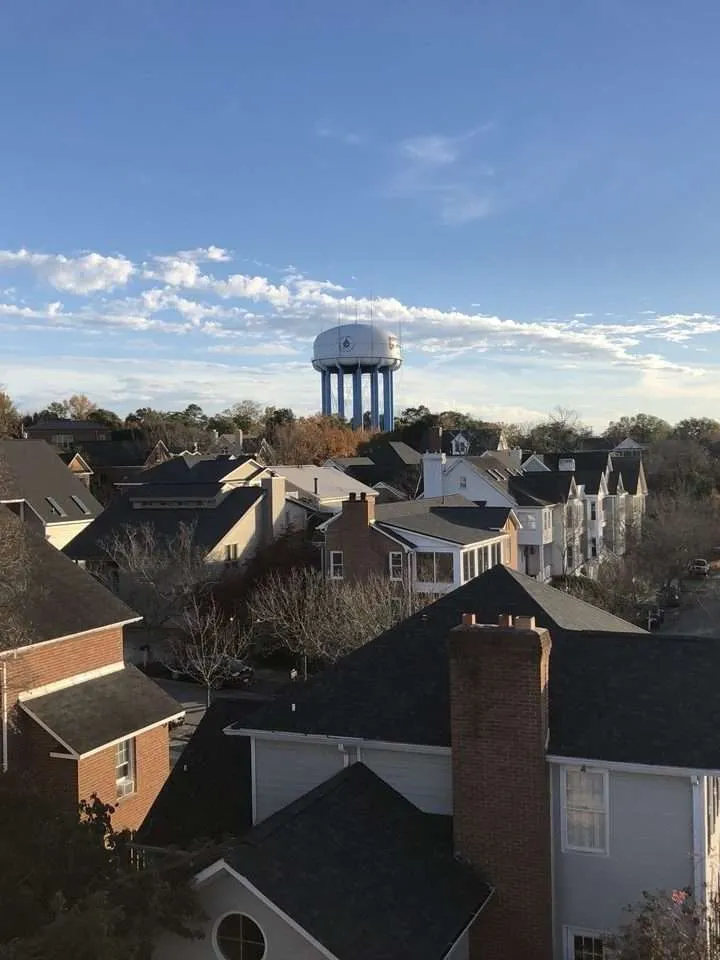 Reviews from Happy Homeowners
Charles C.
"I had my fireplace converted from gas to wood burning which required some additional work. And I have to say that my experience was exceptional! They were truly professionals who knew exactly what they were doing and did it in a timely manner.
I highly recommend this company."
Jay S.
"Drew did the install of my fireplace insert and chimney liner, I was nothing short of thrilled throughout the entire process. Excellent service at great prices, will definitely be using Chimspector for all my future chimney and dryer vent needs!"

Melissa L.
"I highly recommend the "Chimspector family". My experience started with a call to schedule a consult; I spoke to Jessica. She was very professional and kind. She talked to me about what I wanted and needed. Jessica gave me some information and scheduled an appointment for me. Drew came out and consulted with me. I told him what I wanted and didn't want. With the information I gave him, he provided me with my options. I placed the order and we scheduled an install date. He called his distributor and I am very fortunate they had what I wanted in their warehouse. I received a call to remind me of my appointment. The morning of my install I got a call from Drew stating he was on his way and gave me an estimated arrival time. Drew, Kevin and Chrissy (Chris) took my old unit out, did what they needed to put the new one in and hooked it up. Drew went over everything with me and told me how to use the new unit and what to expect. Drew and his staff are very professional, timely and makes you feel like family. It was a wonderful experience from beginning to end. Thank you Drew, Jessica, Kevin and Chrissy (Chris)"

The Chimspector project photos displayed beside each review are for illustrative purposes only. Photos are produced by and belong exclusively to Chimspector Venting Specialists, but they do not necessarily represent the properties or projects associated with the reviewer.
Other Chimspector Services