Smoke Chamber Repair
Keep your chimney efficient and safe with help from Columbia's smoke chamber repair professionals.
Achieve Peak Safety & Efficiency With Expert Smoke Chamber Repair
The smoke chamber above the damper of the fireplace works to contain the smoke produced by the fire and usher it into the flue so it can escape the home. Unfortunately, time, heat, and the corrosive properties of smoke and byproducts can cause a great deal of damage to the smoke chamber and reduce its safety and efficiency. Rough, cracked surfaces and corbelled (when the bricks are stepped outward) smoke chambers are not conducive to air flow and you could, as a result, experience smoke backdraft problems and poor fireplace performance. The good news is: Chimspector Venting Specialists of Columbia, SC can help.
We Repair Smoke Chambers
We can restore your smoke chamber, increase its efficiency, and insulate it with a cerfractory foam smoke chamber sealant from ChimneySaver. Whether you have cracks, gaps, or holes that need to be sealed or you need a corbelled smoke chamber parged smooth, we can do it with ChimneySaver's HeatShield® Cerfractory Foam Smoke Chamber Sealant.
This product is designed to restore smoke chambers and take the excessive heat, fire after fire, without cracking. Once the eco-friendly product is applied to the smoke chamber, you'll be left with a smooth, smoke-tight, insulated, strong smoke chamber that's ready to efficiently usher smoke and byproducts into the chimney flue. And with HeatShield®, you get a 20-year limited warranty, so you can be confident that your smoke chamber will be good to go for years.
How Do I Request a Smoke Chamber Repair Service?
If you've been experiencing smoke issues, performance issues, or other problems with your fireplace and think a damaged smoke chamber could be to blame, give Chimspector Venting Specialists a call at 803-602-5929 or request an appointment through our website.
We'll send someone out to inspect your smoke chamber and make any needed repairs. Don't let a damaged or corbelled smoke chamber increase your risk of house fire or reduce your enjoyment of your fireplace — repair and restoration is easy and effective with Chimspector Venting Specialists. Give us a call today!
BOOK AN INSPECTION TODAY
Fill out the form below and one of our team members will get in touch with you as soon as possible.
Your submission is secure and private
Not Sure If Smoke Chamber Repair is Right for You?
At Chimspector, we understand how overwhelming it can be to determine exactly what you need for your chimney or ventilation system. Booking an inspection is the best way to get specific recommendations for your home. Get started by clicking one of the options below:
Smoke Chamber Repair Locations
Prioritize your home and your family's safety with Chimspector. If you live in the following areas, we can help. Not sure if we serve you? Call us at 803-602-5929.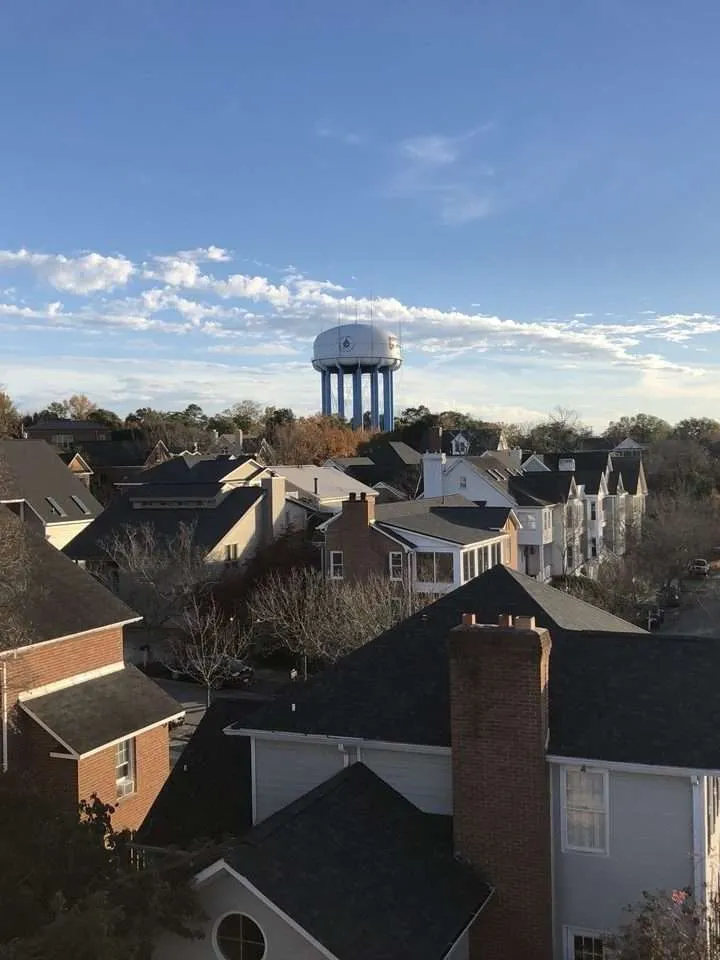 Reviews from Happy Homeowners
Allison N.
"I couldn't have asked for better service. It all started with telephone communication that far exceeded other places I called. And the inspection and information that Drew provided today was awesome. I have more damage that I thought, but I have complete confidence that Drew and his staff will give me the fireplace of my dreams.
We had an awesome experience! The technicians were punctual, professional and proficient. They were able to fix our gas fireplace within 30 minutes. I am going to recommend this company to all of our friends and co-workers! Thank you so much! Job well done!"
Drew W.
"We had tree damage to our chimney, Drew came out, inspected, and advised us on our options, and what he thought was best for our chimney. He sourced the custom parts we needed, and quickly repaired our chimney. He was very professional, and took lots of pictures. Anyone in need of chimney repair/inspection, I highly recommend Chimspector!"
Mary G.
Chimspector did an inspection on a house I was in the process of purchasing. Scheduling an appointment was easy and when the realtors needed to adjust the time Chimspector was flexible. They were on time and did a through inspection of the chimney. There were issues flagged in an earlier general home inspection that they were able to offer a few different solutions to. They took the time to explain the options and answer additional follow up questions. Now that the home has been purchased I have them scheduled to stabilize the chimney. They provided wonderful peace of mind through the process!
The Chimspector project photos displayed beside each review are for illustrative purposes only. Photos are produced by and belong exclusively to Chimspector Venting Specialists, but they do not necessarily represent the properties or projects associated with the reviewer.
Other Chimspector Services