Masonry Repair
Masonry repair can rejuvenate and revitalize an aging chimney. Get an inspection today to see if masonry tuckpointing or brick spalling repair is right for your home.
We Can Restore Your Chimney & Fireplace With Our Expert Masonry Tuckpointing & Brick Spalling Repair
For hundreds of years, homeowners have enjoyed the strength, structural soundness, beauty, and longevity of masonry fireplaces and chimneys. But as strong as they are, damage and deterioration can still occur as a result of age, neglect, weather damage, and other factors — and when this happens, repairs are a must. The masonry chimney and fireplace in your home need to be in good condition for several reasons:
A deteriorating chimney and fireplace can be a structurally unsound safety hazard that increases your chance of house fire.
A deteriorating chimney and fireplace will detract from the value and beauty of your home.
A deteriorating chimney and fireplace will not allow you to safely enjoy the warmth and relaxation that comes with cuddling up in front of the fire.
What are Some Signs of a Deteriorating Chimney and Fireplace?
Here are some things to look for that may indicate it's time to have a professional inspect and repair your masonry chimney and fireplace:
Cracks, holes, gaps, or crumbling of the mortar joints that hold the bricks or stones together
Brick that's discolored, cracked, crumbling, or falling apart
If you notice any of these things, call Chimspector Venting Specialists! We're experienced masonry restoration experts and we specialize in tuckpointing and brick spalling repair.
Masonry Tuckpointing
Masonry tuckpointing is simply a process that's designed to resolve and repair crumbling mortar joints and cracks, holes, and gaps in the mortar. Many times this type of mortar damage occurs because of exposure to wind, rain, temperature changes, house settling, and age, and if not repaired, these cracks, chips, holes, gaps, and receding mortar joints will only grow and worsen. But if repaired early on, the repair process is rather simple and small, and further damage can be prevented.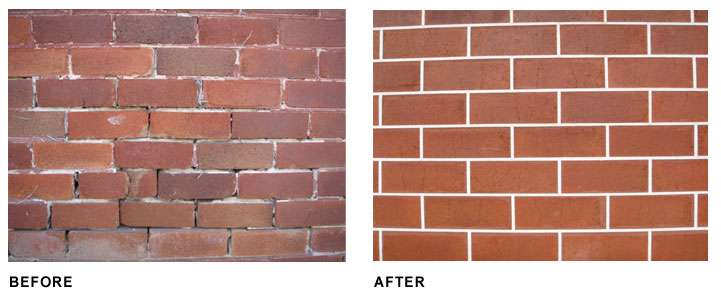 For small hairline cracks, we may simply need to fill and seal the crack to prevent it from growing and to keep moisture out. If the damage is more extensive, we may need to grind out the mortar between the brick and pack freshly mixed and expertly matched mortar into its place. Whatever your chimney and fireplace end up needing, our masonry experts have the training, skills, and tools to do a professional job and leave your chimney and fireplace strong and looking as good as new. We take great care to protect the surrounding brick and mortar and we never leave a job with messy, mortar-covered brickwork.
Is it time you had your mortar repaired? Whether you just noticed a hairline crack or you have a pretty large hole in your mortar joint, we'll take care of it!
Brick Spalling Repairs
We can also tackle those spalling brick issues. Spalling brick is a term used to describe when the facing of the brick falls off or the brick falls apart. What causes brick to fall apart? Well, it's typically a result of moisture penetration, either from inside or outside the home. For example, porous brick could absorb moisture during a heavy rainstorm, but it could also absorb moisture from inside the chimney as the result of a poor quality furnace flue liner. All brick will absorb moisture to some extent, but when excessive moisture penetrates the brick, that's when you have problems.
Spalling can also occur as a result of the freeze/thaw cycles that happen in the winter when moisture is trapped inside of the brick. As the temperature drops below freezing and rises again, the moisture inside freezes and thaws, causing the brick facing to pop off.
If you've noticed brick damage and spalling, it's important that you schedule repairs as soon as possible. If left alone, the damage will only get worse and more moisture will make its way into the brickwork. Additionally, compromised or weakened brick puts more stress on the other bricks and mortar joints in the structure. When you catch the damage early on, Chimspector Venting Specialists can simply repair the chimney, waterproof it, and help prevent future problems and further deterioration. If the damage is left to worsen, however, a full chimney rebuild may be necessary.
What About Old Chicago Brick?
Many older homes have Old Chicago Brick, which is brick from the 1800s up to the 1970s. This type of brick was made from natural clay in the Chicago area, and has unique color, texture, and character that can't be recreated or matched with today's bricks. If you have an Old Chicago Brick chimney or fireplace, while we can find bricks that are relatively similar, please know we cannot guarantee a perfect match. For this reason, if your chimney is in bad shape, a total rebuild may be necessary.
How Do I Request Masonry Repairs?
Protect yourself against the expense of a chimney rebuild by keeping an eye on your chimney and calling Chimspector Venting Specialists whenever you notice any brick or mortar damage! Call 803-602-5929 or fill out our online appointment request form to request your inspection, tuckpointing, or spalling brick repair appointment today.
BOOK AN INSPECTION TODAY
Fill out the form below and one of our team members will get in touch with you as soon as possible.
Your submission is secure and private
Not Sure If Chimney Masonry Repair is Right for You?
At Chimspector, we understand how overwhelming it can be to determine exactly what you need for your chimney or ventilation system. Booking an inspection is the best way to get specific recommendations for your home. Get started by clicking one of the options below:
Chimney Masonry Repair Locations
Prioritize your home and your family's safety with Chimspector. If you live in the following areas, we can help. Not sure if we serve you? Call us at 803-602-5929.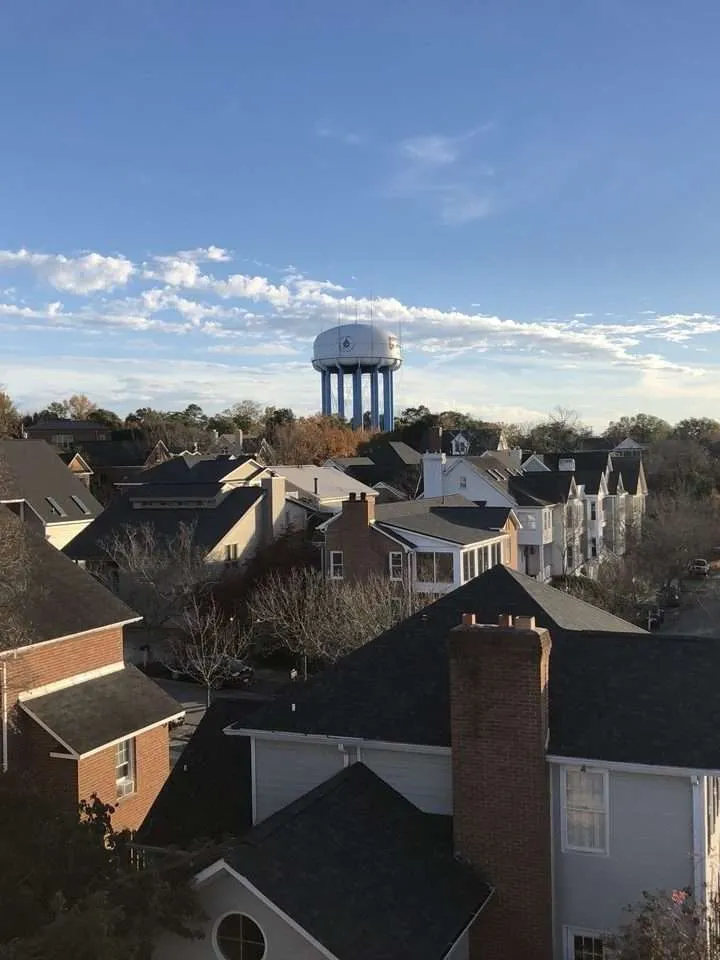 Reviews from Happy Homeowners
Allison N.
"I couldn't have asked for better service. It all started with telephone communication that far exceeded other places I called. And the inspection and information that Drew provided today was awesome. I have more damage that I thought, but I have complete confidence that Drew and his staff will give me the fireplace of my dreams.
We had an awesome experience! The technicians were punctual, professional and proficient. They were able to fix our gas fireplace within 30 minutes. I am going to recommend this company to all of our friends and co-workers! Thank you so much! Job well done!"
Drew W.
"We had tree damage to our chimney, Drew came out, inspected, and advised us on our options, and what he thought was best for our chimney. He sourced the custom parts we needed, and quickly repaired our chimney. He was very professional, and took lots of pictures. Anyone in need of chimney repair/inspection, I highly recommend Chimspector!"
Mary G.
"Chimspector did an inspection on a house I was in the process of purchasing. Scheduling an appointment was easy and when the realtors needed to adjust the time Chimspector was flexible. They were on time and did a through inspection of the chimney. There were issues flagged in an earlier general home inspection that they were able to offer a few different solutions to. They took the time to explain the options and answer additional follow up questions. Now that the home has been purchased I have them scheduled to stabilize the chimney. They provided wonderful peace of mind through the process!"
The Chimspector project photos displayed beside each review are for illustrative purposes only. Photos are produced by and belong exclusively to Chimspector Venting Specialists, but they do not necessarily represent the properties or projects associated with the reviewer.
Other Chimspector Services