Chimney Crown Repair
Keep your chimney structurally sound and leak-free with professional chimney crown repair, rebuilds and waterproofing.
We're Proud To Bring Prompt & Professional Crown Repair To The Greater Columbia Area
As the crowning piece at the top of your chimney system, the crown has a big job: to protect it against moisture and keep animals and debris out of the chimney. Unfortunately, after years of moisture damage and weather changes, chimney crowns can crack and deteriorate, leading to chimney leaks. Because of the severe damage that can occur as a result of even a small leak, it's imperative that your damaged chimney crown be repaired as quickly as possible, and with Chimspector Venting Specialists on the job, you can count on it.
Crack Repair
We specialize in cracked crown repair and can seal cracks and prevent them from growing larger. You see, even small, hairline cracks can allow water to enter the chimney, and as more and more water enters through these cracks, the cracks will grow larger, allowing even more water to enter.
Crown Rebuilds
In order to effectively protect your chimney against water, the crown's drip edge should extend at least a couple of inches past the chimney stack; the top of the crown should slope slightly; and the crown itself should be at least three inches thick at its thinnest point. We also specialize in crown rebuilds, so if your crown is lacking proper slope, thickness, or drip edge, we can give you a crown that will do a better job of protecting your chimney.
Waterproofing
Of course, you want your chimney crown to be protected against future problems as well, which is why we also offer CrownCoat, a water repellent that's designed specifically for chimney crowns. Once applied, this flexible water barrier will prevent cracks, holes, deterioration, and water penetration, so you can enjoy a leak-free and beautiful chimney for years to come.
How Do I Request a Chimney Crown Repair?
Ready to have your cracked chimney crown inspected and repaired? Call Chimspector Venting Specialists at 803-602-5929 or fill out our appointment request form. We're committed to resolving the chimney problems of our neighbors throughout the greater Columbia area and, wherever you are in the area, expert service is only a phone call away! Give us a call!
BOOK AN INSPECTION TODAY
Fill out the form below and one of our team members will get in touch with you as soon as possible.
Your submission is secure and private
Not Sure If Crown Repair Right for You?
At Chimspector, we understand how overwhelming it can be to determine exactly what you need for your chimney or ventilation system. Booking an inspection is the best way to get specific recommendations for your home. Get started by clicking one of the options below:
Crown Repair Locations
Prioritize your home and your family's safety with Chimspector. If you live in the following areas, we can help. Not sure if we serve you? Call us at 803-602-5929.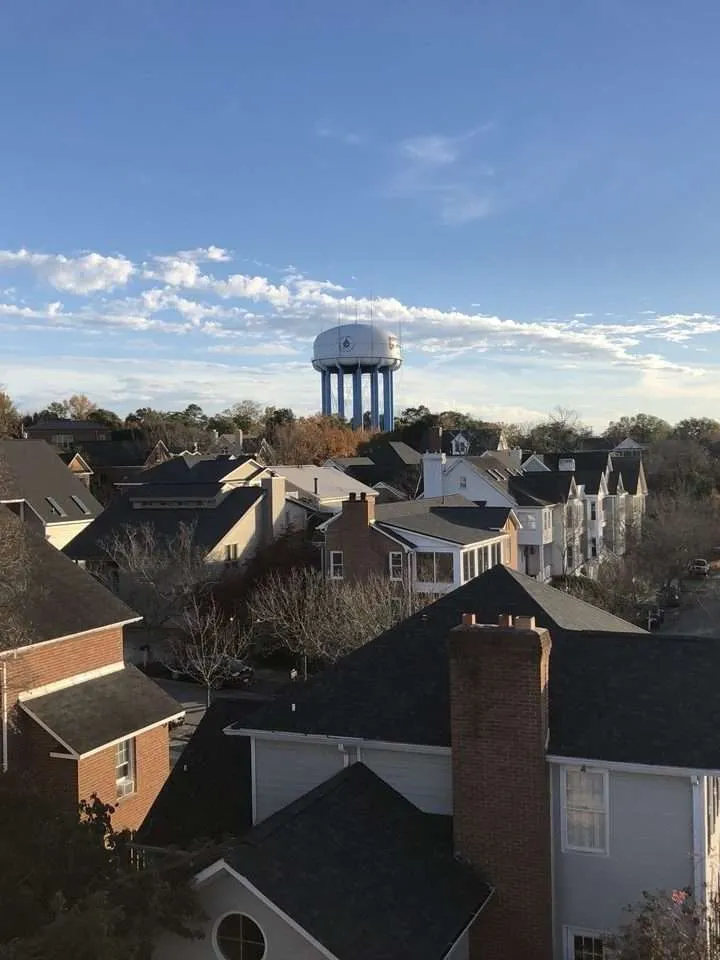 Reviews from Happy Homeowners
Phillips M.
"I had a chimney leak with pretty good deal of water coming into my hearth. My neighbor referred Drew and his team to me. I called and with an inspection I was told the source of the problem. They were very responsive and within three days my problem was fixed at a very reasonable price. They also informed me of a tree limb damaging some of my roofing shingles. All estimates were provided with very good pictures of the cause of problems. I highly recommend."
Brad M.
"Great experience start to finish. They came out when they said they would, did what they said they would do, and communicated along the way. Can't ask for much more than that. My chimney was inspected and cleaned, and recommendations were made for a chimney cap and rain proofing. These were all legitimate recommendations, and since they've finished, i am no longer getting moisture and mildew in my chimney. Well worth the investment. I definitely recommend their services."

Rick F.
"I asked friends and neighbors for suggestions on who to repair my badly leaking chimney. I called three, one showed up and gave me a ridiculously low quote without ever leaving the ground. Finally I came across Chimspector and gave them a call. Jessica scheduled the appointment and is as friendly as she can be. Drew came on site and he and the young man who came with him (sorry, his name escapes me) climbed on the roof, in the attic and in the fireplace for about an hour. They gave me a very detailed quote, scheduled the work and came back when they said they would. And there was absolutely no cost overrun. They are professionals who take their jobs seriously and their dedication to customer care shows. When they left, there was no sign they were here except a much better working and looking chimney! Thanks Drew!"

The Chimspector project photos displayed beside each review are for illustrative purposes only. Photos are produced by and belong exclusively to Chimspector Venting Specialists, but they do not necessarily represent the properties or projects associated with the reviewer.
Other Chimspector Services