Chimney Caps & Chase Covers
Protect your chimney from leaks and critter invasions with professionally-installed chimney caps and chimney chase cover.
We Repair & Replace Chimney Caps & Chase Covers For Leak Protection That Works
With all the damage, cost, and headache that comes with chimney leaks, it's surprising to see how many chimneys don't have chimney caps or chase covers. Both are critical in the fight against chimney leaks, but they aren't exactly the same. What's the difference between the two?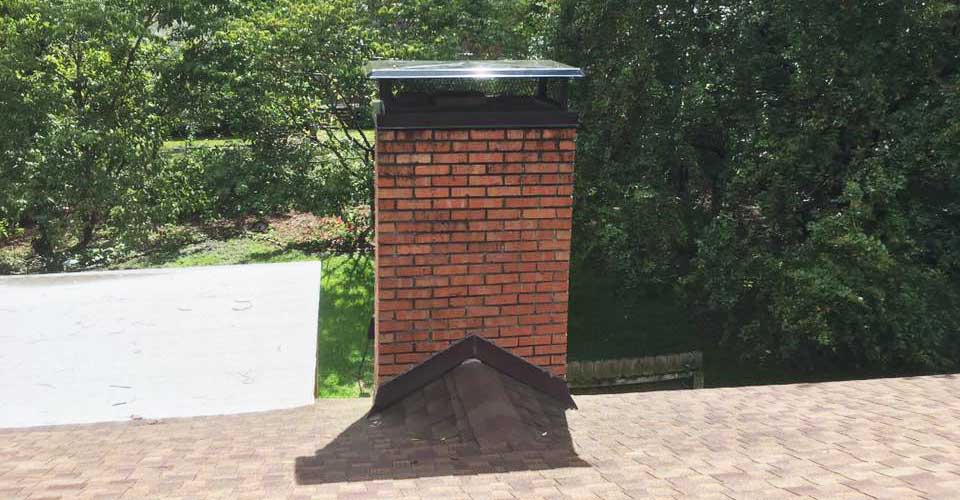 Chimney Caps
Chimney caps are metal components that attach to the top of the flue and keep water, animals, and other outside elements from entering the chimney flue itself. You see, the chimney crown protects the chimney stack, but the flue extends up past the crown and, without a cap, it's wide open to intruders like water, birds, and animals. Once birds, squirrels, or other animals are in your chimney, it's very difficult to get rid of them. But having furry or feathered critters living in your chimney is dangerous as well. Not only can their nests cause a dangerous obstruction or chimney fire, but these poor animals can also get stuck inside of the chimney or fall down into the fireplace and die.
The chimney cap is designed to top off the protection so your chimney stays leak-free, obstruction free, and in tip-top shape.
Chase Covers a.k.a. Chase Tops
Chase covers or chase tops are metal pans that attach to the top of prefabricated or factory-built chimney chases, much like masonry chimney crowns. The flue will still extend up through the hole in the center, just as it does through the center of a masonry crown, which is why prefabricated chimney systems need both a chase cover and a chimney cap to protect them against leaks.
The majority of water problems in prefabricated fireplace systems spring from the chase cover. Most original chase covers are crafted by the builder from a galvanized sheet metal, nailed down, and covered with silicone. Over time, these chase covers are prone to sagging, which leads them to hold water. With water resting on the chase cover instead of running off, it's only a matter of time before the cover starts to rust and deteriorate, allowing water to access the wood chase and the rest of the chimney system.
Installing a Chimney Cap or Chase Cover
If you're serious about protecting your home and keeping leaks and animal problems at bay, make sure your chimney is properly fitted with a chimney cap and a quality chase cover. If you have one but it just needs a little professional TLC or repair, we can help. If you're missing a cap or chase cover altogether, we can help with that, too. Whatever your situation, don't wait to have your chimney cap and chase cover repaired or replaced. These affordable investments can go a long way towards protecting your home and can even add a little decorative touch.
Types of Covers & Caps We Offer
Our chase covers are made of quality stainless steel or copper and have cross breaks in the metal, which gives the chase cover a slope that sheds water and prevents sagging. Likewise, our chimney caps are made of durable and beautiful stainless steel and copper. We're also pleased to offer powder-coated options, and every chase cover and chimney cap we install carries a Forever Warranty (on the product itself) and a guarantee that it will stay in place, even when faced with winds up to 60 mph. To browse some of the stainless steel and copper chimney caps and chase covers we install, head over to chimneycaps.net. From pot toppers and specialty caps to custom shrouds, stock top mounts, single flue caps, custom top mounts, and custom outside mounts, we install the best of the best.
How Do I Request a Chase Cover or Chimney Cap?
Once you find the perfect cap or cover for your chimney, give Chimspector Venting Specialists a call at 803-602-5929. We'll make sure your selection is designed to fit perfectly atop your chimney and provide expert installation for guaranteed protection. Call or request an appointment online with certified chimney professionals today and say goodbye to chimney leak worries!
BOOK AN INSPECTION TODAY
Fill out the form below and one of our team members will get in touch with you as soon as possible.
Your submission is secure and private
Not Sure If a Chimney Cap or Chase Cover is Right for You?
At Chimspector, we understand how overwhelming it can be to determine exactly what you need for your chimney or ventilation system. Booking an inspection is the best way to get specific recommendations for your home. Get started by clicking one of the options below:
Chimney Caps & Chase Cover Install Locations
Prioritize your home and your family's safety with Chimspector. If you live in the following areas, we can help. Not sure if we serve you? Call us at 803-602-5929.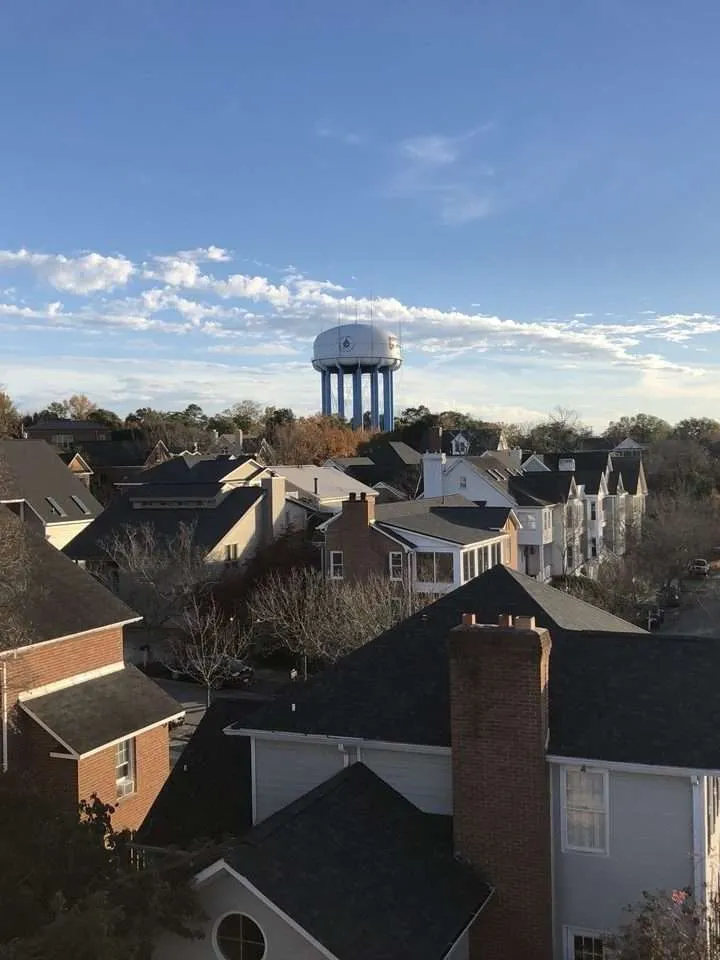 Reviews from Happy Homeowners
Phillips M.
"I had a chimney leak with pretty good deal of water coming into my hearth. My neighbor referred Drew and his team to me. I called and with an inspection I was told the source of the problem. They were very responsive and within three days my problem was fixed at a very reasonable price. They also informed me of a tree limb damaging some of my roofing shingles. All estimates were provided with very good pictures of the cause of problems. I highly recommend."
Brad M.
"Great experience start to finish. They came out when they said they would, did what they said they would do, and communicated along the way. Can't ask for much more than that. My chimney was inspected and cleaned, and recommendations were made for a chimney cap and rain proofing. These were all legitimate recommendations, and since they've finished, i am no longer getting moisture and mildew in my chimney. Well worth the investment. I definitely recommend their services."

Rick F.
"I asked friends and neighbors for suggestions on who to repair my badly leaking chimney. I called three, one showed up and gave me a ridiculously low quote without ever leaving the ground. Finally I came across Chimspector and gave them a call. Jessica scheduled the appointment and is as friendly as she can be. Drew came on site and he and the young man who came with him (sorry, his name escapes me) climbed on the roof, in the attic and in the fireplace for about an hour. They gave me a very detailed quote, scheduled the work and came back when they said they would. And there was absolutely no cost overrun. They are professionals who take their jobs seriously and their dedication to customer care shows. When they left, there was no sign they were here except a much better working and looking chimney! Thanks Drew!"

The Chimspector project photos displayed beside each review are for illustrative purposes only. Photos are produced by and belong exclusively to Chimspector Venting Specialists, but they do not necessarily represent the properties or projects associated with the reviewer.
Other Chimspector Services