Chimney Inspection
The annual chimney and venting inspection is an important part of home preservation and is designed to alert you to any repairs that need to be made, any cleanings that need to be scheduled, and any problems that exist within the chimney or venting system.
Know Your Chimney Inside & Out With Our NFPA Level 2 Chimney Inspections & Chimney Scans
Because of the important role a chimney inspection or chimney scan plays in protecting the home and those living in it against fire and other dangers, the National Fire Protection (NFPA) and the Chimney Safety Institute of America (CSIA) urge homeowners to have a professional chimney inspection performed at least once a year by a certified and experienced chimney professional. A professional will provide a thorough inspection and make sure everything is clean and in good working order so you can use your chimney system without worry.
When Should You Have Your Chimney Inspected?
Aside from your annual inspection, are there any other times you should have your chimney inspected? Yes! Here are some of the most common reasons for chimney inspections:
Weather Damage — Severe weather, rain, hail, wind, snow, and strong storms can cause damage to chimneys, threatening the safety and integrity of the home and making it unsafe to use the fireplace, stove, or insert. If you've experienced any severe weather that may have damaged your chimney, it's a good idea to schedule a chimney inspection.
Fire Damage — If your chimney or fireplace has caused a fire to erupt in your home, it's imperative that you schedule a chimney inspection. An inspection will allow us to identify where and how the fire started so we can make recommendations for repairs and help prevent future problems. Do NOT use your fireplace again before having it inspected by a professional and making the recommended repairs.
Buying/Selling Home — Home inspections are designed to give peace of mind during the buying or selling process, but the inspection of the chimney is not always as thorough as you want and need it to be. That's why the NFPA and CSIA recommend that you have the chimney inspected by a professional during the buying/selling process. A professional inspection will protect you, the buyer, from any unexpected costs associated with unknown damage, while it will protect you, the seller, from any claims related to problems that arise after the home changes hands. Whether you're buying or selling, we'll provide expert and detailed documentation for your records.
Appliance, Fuel, Liner, or Other Change — It's also important to schedule a chimney inspection when any change is made to your chimney system, whether that be a new liner, a new appliance, a new fuel type, or a change in performance levels. During an inspection, we'll check for any concerning issues and make sure everything is right and ready to be used.
Here at Chimspector Venting Specialists, our standard is the NFPA Level 2 Chimney Inspection and Chimney Scan. These inspections are more thorough than Level 1 Inspections and during these, our specialists use video scanning equipment to get a close look at parts of the system that would otherwise be out of view. Cracks, breaks, blown-out tile sections, missing mortar joints, clogs, flammable nests, clearances to combustibles, construction errors, and other issues that could cause a potential fire or carbon monoxide hazard can often go unnoticed by the untrained eye, which is why it's important that you have your inspection performed by a trained professional with video scanning equipment.
What's Involved in a Level 2 Chimney Inspection?
We'll start by looking at any readily accessible areas of the chimney system, including the interior and exterior areas of the appliance and chimney, as well as the chimney connection. Next, we'll snake our video scanning equipment up into or down into the chimney flue to get a good look at things that would otherwise be out of sight, out of mind. During our inspection, we'll check for damage to the brick and mortar, the appliance, the crown, the flue liner, the smoke chamber, and the damper. We'll also make sure the appliance is correctly installed; the fireplace and chimney are structurally sound; and the flue is free of creosote, blockages, and deposits. During a Level 2 Inspection, we may need to access the attic or basement, but you can rest assured that no damage or demolition of any kind will occur.
What Does a Chimney Scan Involve and When Should You Schedule One?
Thinking of scheduling a chimney scan? Chimney scans are great for the following:
checking and documenting the condition of the chimney and the flue liner
confirming cracks or other suspected issues
providing a visual glimpse of the chimney prior to relining
checking for damage after a fire or natural disaster
documenting condition and damage for insurance claims
Once we've finished our inspection and chimney scan, we'll provide you with a recorded copy of the chimney scan and a detailed written report that outlines our findings and suggestions so you know just what needs to be done, if anything.
How Do I Request a Chimney Inspection or Chimney Scan?
When it comes to chimney systems, what you don't know can hurt you. Make sure your system is in good shape and ready to be safely enjoyed by scheduling your chimney inspection or chimney scan with a certified chimney professional. Not sure where to find a certified chimney professional? You're in the right place! We're certified and we know the NFPA 211 Standard for Chimneys, Fireplaces, Vents, and Solid Fuel-Burning Appliances inside and out — so call us at 803-602-5929 or use our online appointment request form to request your appointment today!
BOOK AN INSPECTION TODAY
Fill out the form below and one of our team members will get in touch with you as soon as possible.
Your submission is secure and private
Chimney & Ventilation Services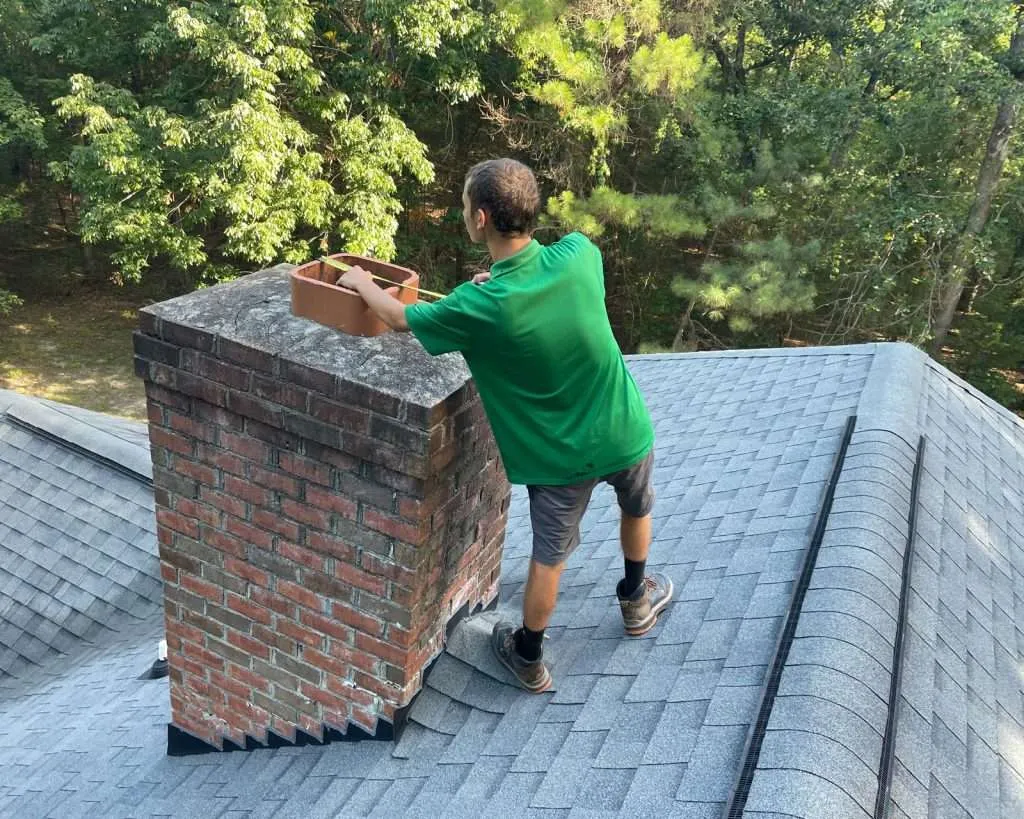 Chimney Sweeping
A dirty chimney is an unsafe and unhealthy chimney! Let us remove any soot, blockages, or creosote buildup in your chimney liner, firebox, smoke chamber, and damper, so you can enjoy a cleaner, safer, more efficient chimney system.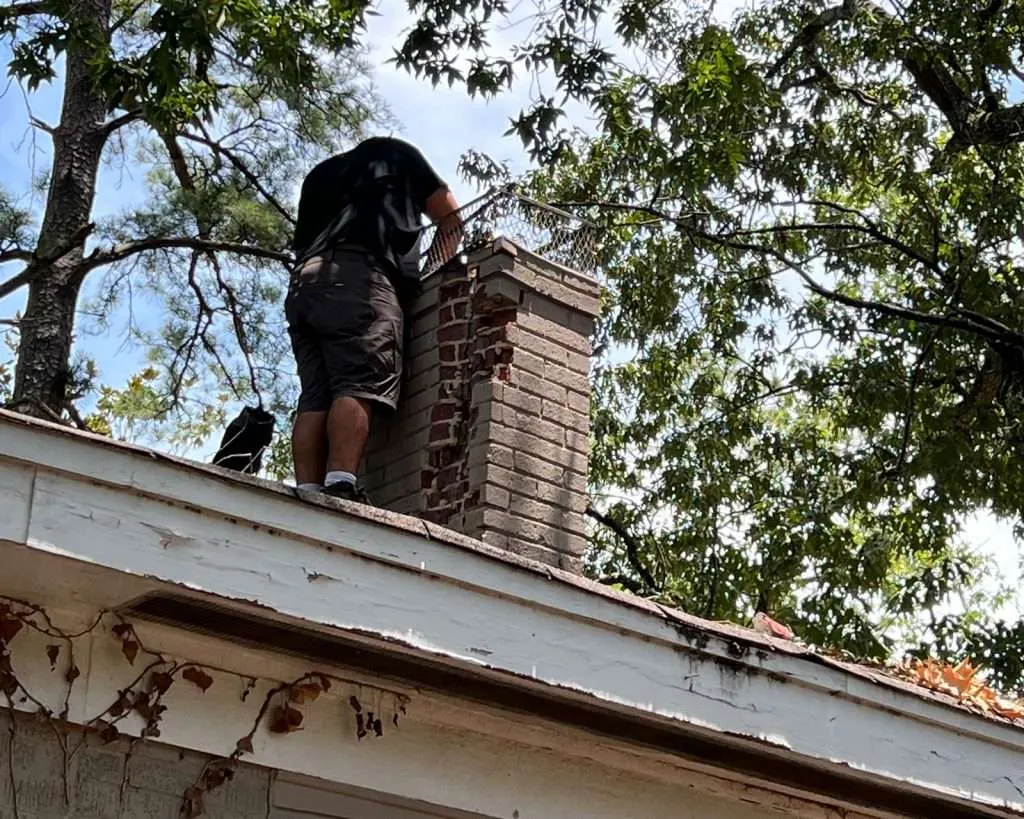 Chimney Repairs
Whether your chimney needs a new liner, smoke chamber repairs, a damper replacement, or the brick and mortar itself is in bad shape, we can help.
Chimney Leaks
We're leak troubleshooting experts and we repair and replace chimney caps, chase covers, flashing, and crowns, so no matter where your leak starts, we'll finish it.
Chimney Restoration
As strong and durable as they are, masonry chimneys and fireplaces can develop damage and need a little TLC from time to time, especially as they age. Whether you have a historic chimney that's in bad shape or you have a poorly performing fireplace that simply wasn't designed well, our team of chimney restoration experts can help.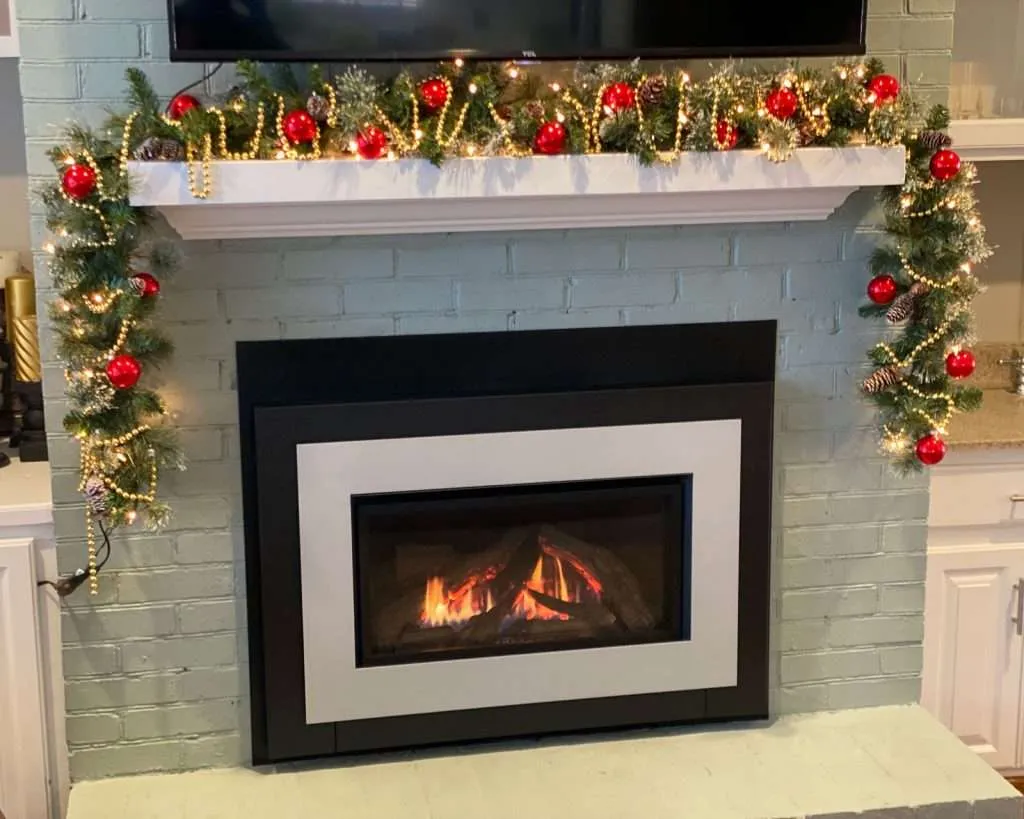 Installations
In addition to our chimney services, we also offer gas log, wood stove, gas insert, and gas and wood fireplace sales, installation, and service. We're proud to offer our clients the best products from the best brands:
Chimney Inspection Locations
Prioritize your home and your family's safety with Chimspector. If you live in the following areas, we can help. Not sure if we serve you? Call us at 803-602-5929.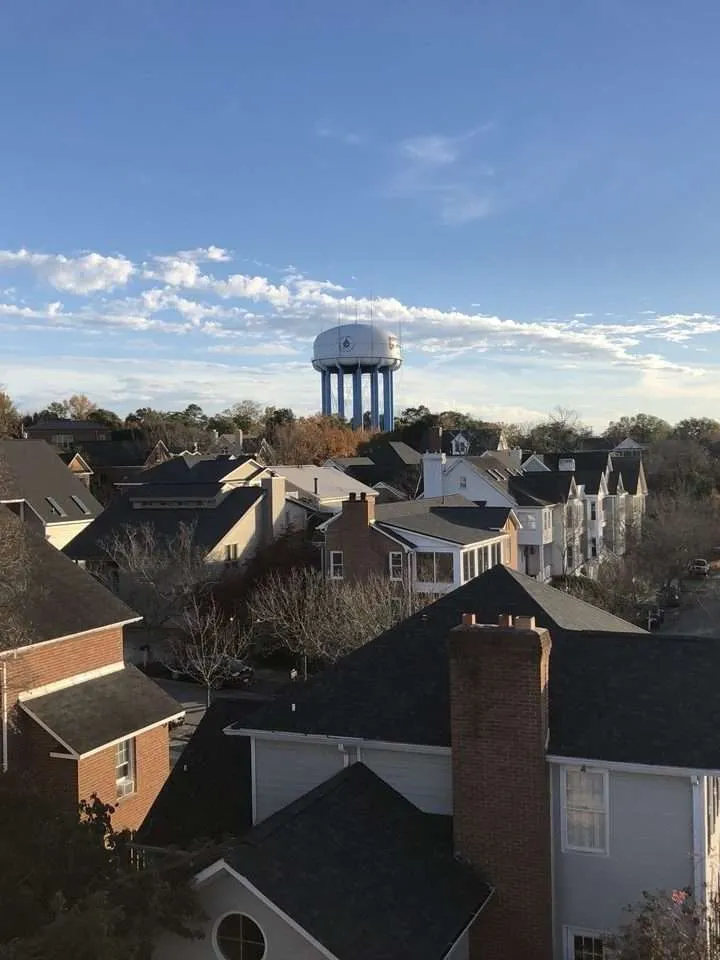 Serving South Carolina since 2016.
If you're in need of expert chimney and venting care, look no further. With Chimspector, get a chimney company that cares about customer service and offers affordable prices.
200+
5-star Google reviews